Create an Account:
Access historical photos and listing information
See when the dealer fudged the options or price
Know when the deal gets shopped around
Super easy to use! Search by Dealer or VIN
Integrates with your LOS to find your cars automatically
Example result: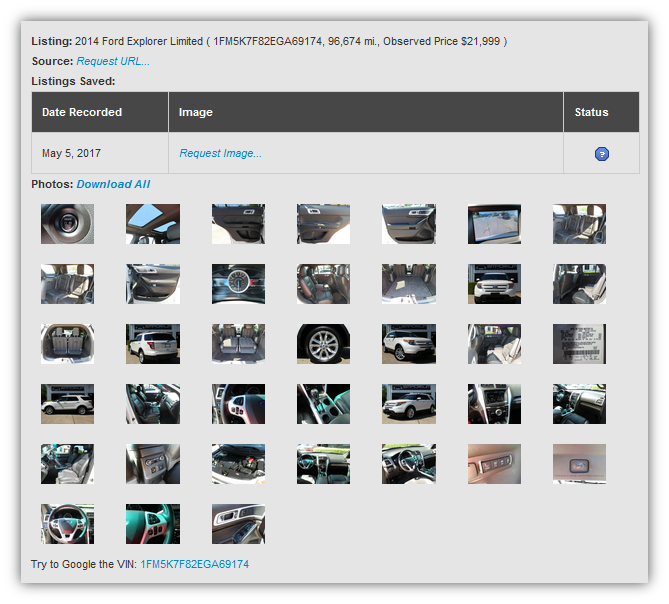 Welcome back, login: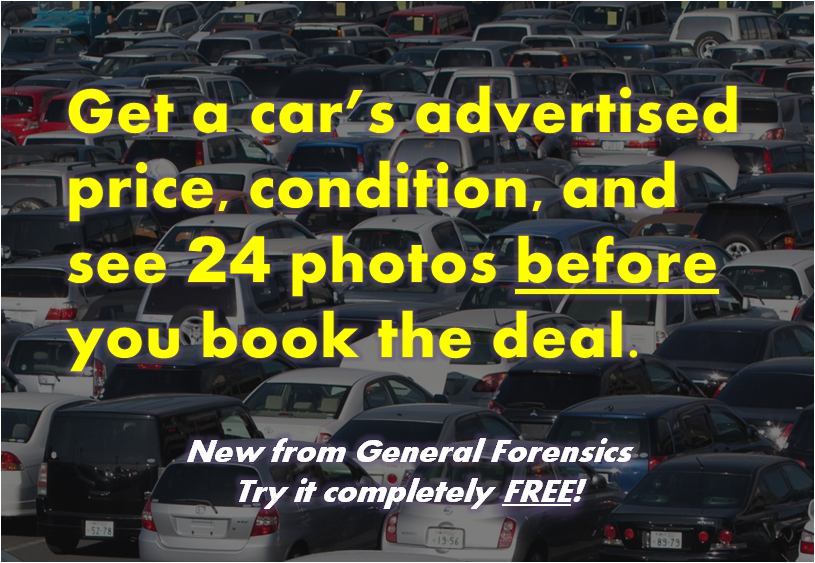 Already have an account?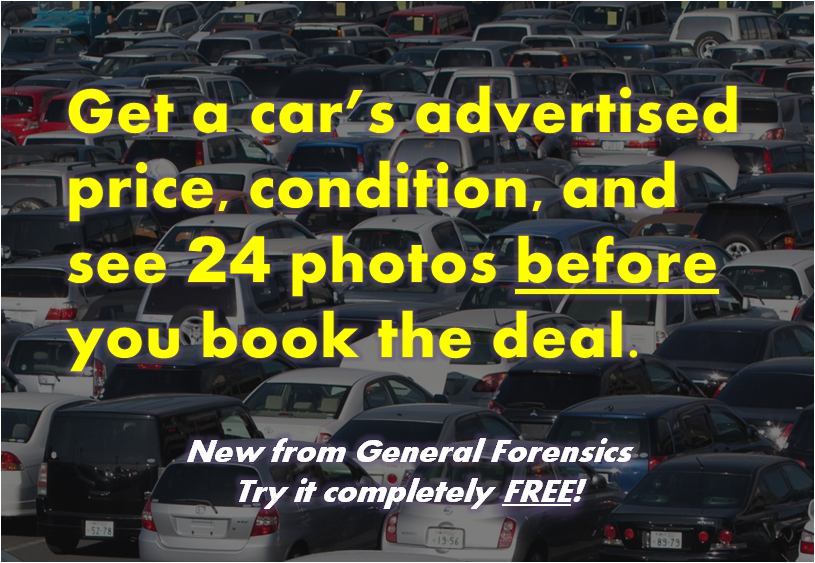 Create your Account:
Questions?
Contact us
.